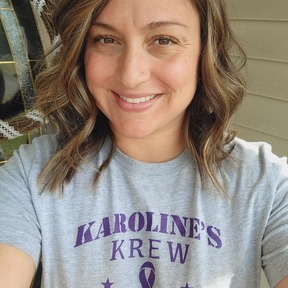 How's it going??
I am SO glad you're here!
My name is Alicia and I am a MILLIE Scout! I am a military spouse of 13 years and my husband and I have had six official PCS's and 10 total moves together. You might say I am a pro at this moving stuff! We have done four moves on our own (formerly DITY or because of deployments) and the rest have been military sponsored. I actively participate in our local community, our kid's schools and participate in on post activities when available! I love to be social and make friends so if you're new to Elizabethtown, Fort Knox or the surrounding areas, let me know!
Why did I become a MILLIE Scout? Ask me why. I dare ya! Okay, I'll just tell you. In 2021 my husband and I PCS'd to Fort Knox and it was the worst move of our married life. It was a doozie and we did NOT enjoy it in the slightest, but we had close friends also stationed here so we were able to use their help to find resources prior to our move. We did survive, but it got me thinking - how many families move without the help of their friends or family? The longer we have been here the more horror stories I hear about renting, buying or just trying to exist blindly in this region. I don't want anyone to feel lost so I am here to HELP YOU!
I am here to answer your questions, give you feedback and tell you all the dos (and don'ts) of the area! Welcome and I'm so glad to help your move go as easy as possible!
View my Scout business hours:
EST 9am to 3pm
No followed people