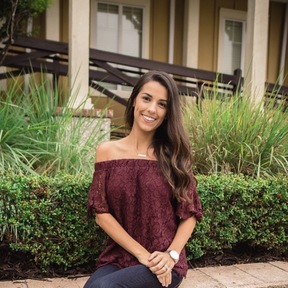 Hi! My name is Caroline and I am the current Millie Scout providing relocation assistance and services to military families transferring to the different units in Kings Bay, Georgia! This also means covering a large area.. Many families choose to live in either GA (Saint Mary's, Kingsland, Kings Bay) or FL (Yulee, Fernandina Beach, Northern Jacksonville). I am willing to travel to all of these areas in order to help you in any way I can!
My husband is active duty Coast Guard and we have been married since 2013. In my spare time you can find me at the beach, on our boat, or out exploring somewhere new. I am a seasoned mover and have moved 5 times in 20 months at one point! I have bought homes, rented, and lived on military installations. Being a Coast Guard family, we aren't always near a large military installation. This experience has given me great insight into navigating the new communities and finding the best fit for what we need. I truly enjoy researching each new area, the neighborhoods, things to do, and how to get connected with the community.
Moving can be exciting, but there is no doubt it also can't be stressful! My goal is to relieve some of the stress and the unknowns that come with moving to a new area. I would love to help you find the perfect house or neighborhood to fit your family's needs, or even help manage your property remotely. Please let me know how I can help, and feel free to ask any questions!
No followed people