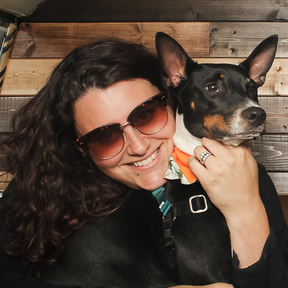 If you're here, congratulations: you're preparing for the next step on your journey, and it's gonna be great!
I know that it may not FEEL great right at this moment. Moving is stressful and scary, and if you're anything like me, you've done too many military moves to count, so you're exhausted, thinking, "here we go again." Well, I'm here to help!
My husband and I are still fairly early in our journey with the U.S. Navy at 7 years in. I don't have to tell you, though, that there have been an impressive number of moves in that time. Although I was born in the midwest and raised in Denver, Colorado, we've spent time up and down the east and west coasts throughout our lives, and we're SO thankful to call the Pacific Northwest home now!
We have lived in the Naval Base Kitsap (Bangor/Bremerton/Keyport) area for a few years now, and after planting our roots here, we dove head-first into the local community. This is one of the most beautiful places in the country, with the most incredible people. As long as you don't mind the rain, you'll love it here!
Although my experience as a military spouse is what connects us, where my helpfulness truly comes from is a lifelong passion and practice in home-building and real estate. I grew up on construction sites in subdivisions, where my father was a foreman; as an adult, I have become obsessed with home design, interior decorating, and the real estate process. I often attend open houses just for the fun of it, and I pride myself on a thorough and well-rounded knowledge of home design and the local neighborhoods -- my favorite activity is to take my dogs and explore local burroughs and streets! We are working on renovating our 100-year-old home, so I'm no stranger to "upgrades", and I have a keen eye for what does and does not work in a space (and, after so many rentals, I've become quite skilled at customizing a space I don't own).
I know this peninsula like the back of my hand, and the same could be said for houses. And I am NO stranger to the stresses and adventures of a military move. I cannot wait to help you out on this new adventure!
No followed people