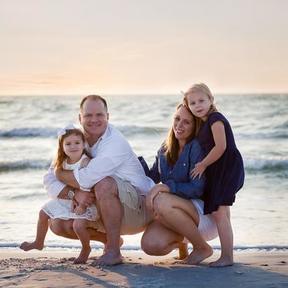 In accordance with the current recommendations of my local government regarding the COVID 19 pandemic, I am no longer able to provide services that would require me to interact with the public. I am always available for online or phone consultations so that we can prepare for your future needs. Please choose an option below to connect with me today. Thank you for your understanding and I look forward to serving you in the future.
Hi, I'm Heather! An Army Spouse of 20 years –we have PCSd 10 times and have moved 12 times! We're currently calling the Midwest our home. We have lived on post, rented homes, purchased homes, and been landlords ourselves. I am very particular about the places we live and how we want things done and I'll keep that same discerning eye for you as a PCSing family or as a homeowner in the area. We love living here and I am happy to help you find the perfect place for your family or to help you as a trusted agent in the local area. I am passionate about customer service and satisfaction and I look forward to helping you whether you are PCSing to Fort Leavenworth or need assistance with your property in the Leavenworth area.
As a family we LOVE traveling…cruises, Disney Trip, trips to other countries, local points of interest, you name it! We try to immerse ourselves into whatever local culture we find ourselves in.
I have packed up and shown up at the next duty station without my husband. I have sent my husband ahead and he has found us a place to rent. We have rented sight unseen, bought and sold homes.
1 followed person