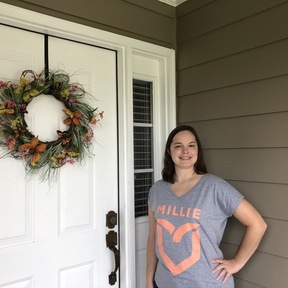 In accordance with the current recommendations of my local government regarding the COVID 19 pandemic, I am no longer able to provide services that would require me to interact with the public. I am always available for online or phone consultations so that we can prepare for your future needs. Please choose an option below to connect with me today. Thank you for your understanding and I look forward to serving you in the future.
Hello and welcome to Fort Bragg! I'm an Army spouse of 13 years and a mom of 2 busy teens. In that time my family and I have PCSed 7-ish times, and counting. Moving is a challenge that I love obsessing over- Always.An.Adventure! Whether you are a prospective tenant or a landlord, reach out and let me know how I can help. Let me be your eyes, ears, (nose?!) helping hands, and boots on the ground!
I am ready and willing to extend my Scout services to you anywhere in the Fort Bragg/Pope Field area including, but not limited to: Fayetteville, Jack Britt, Hope Mills, Gray's Creek, Spring Lake, Sanford, Pinehurst, Eastover, Raeford, and all points in between.* Custom services are available upon request. Welcome!
*All Services to Camp Mackall and other locations requiring travel time in excess of 30 minutes one-way from Hope Mills will incur an additional travel fee. Please contact me directly for more information.
No followed people
4 received reviews (100% positive, 4/4)