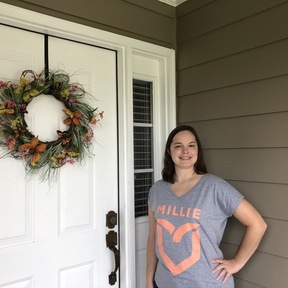 Hello and welcome to Fort Bragg; Home of the 82nd Airborne Division, XVIII Airborne Corps, the U.S. Army Special Operations Command, and the U.S. Army Parachute Team (Golden Knights)! I am an Army spouse of 13 years and counting. In that time my family and I have PCSed numerous times including overseas, short term, long term, buying, and renting (Whew!). I have both bought and rented sight unseen (Not for the faint of heart!). Moving is a daunting challenge, and I understand first hand how important it can be to have a trustworthy person in your new or old location throughout the process. Whether you are moving to or from the Fort Bragg vicinity and are a prospective tenant or are a landlord in need of service, I can help. Let me be your eyes, ears, (nose?!) helping hands, and boots on the ground!
I am ready and willing to extend my Scout services to you anywhere in the Fort Bragg/Pope Field area including, but not limited to: Fayetteville, Jack Britt, Hope Mills, Gray's Creek, Spring Lake, Sanford, Pinehurst, Eastover, Raeford, and all points in between.* Custom services are available upon request. Welcome!
*All Services to Camp Mackall and other locations requiring travel time in excess of 30 minutes one-way from Hope Mills will incur an additional travel fee. Please contact me directly for more information.
No followed people
4 received reviews (100% positive, 4/4)