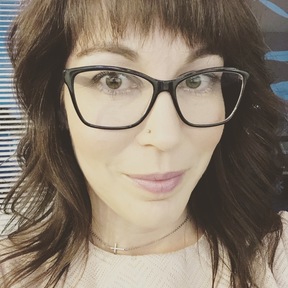 In accordance with the current recommendations of my local government regarding the COVID 19 pandemic, I am no longer able to provide services that would require me to interact with the public. I am always available for online or phone consultations so that we can prepare for your future needs. Please choose an option below to connect with me today. Thank you for your understanding and I look forward to serving you in the future.
Hi! I'm Jeanette, a MILLIE Scout for the Kansas City area, serving Fort Leavenworthl and military families within an hour(+-) radius. I have been an active duty Army spouse for 14 years and our family has PCSed 7 times (so far)! This is our second time in the Fort Leavenworth/Kansas City area, and we have experience living on post at Fort Leavenworth as well as off post in Platte City. We have truly come to love this community!
I've served in many Family Readiness Groups and positions including, Key Caller, Informal Funds Custodian, Leader, and Advisor. I've also served on the board of Santa's Workshop at Fort Carson, CO as the Financial Chair, while I was at Fort Campbell, I served with PWOC for 3 years, and I volunteered as a Mayor for our village when we were here at Fort Leavenworth in 2016. I love volunteering and serving my military community!
My husband and I have been married for 15 years. My hobbies are pretty family oriented. We have a son who is in a public high school here in Platte County. He loves to play piano and takes lessons here in our home every Monday evening! Our daughter is homeschooled (so that keeps me pretty busy too) but I love having the opportunity to teach her and spend time with her during the day...because the rest of her afternoons and evenings are spent at the dance studio. She trains at a dance studio in Platte City, MO and loves ballet and jazz.
Please let me know how I can be your feet on the ground in this wonderful community!
No followed people