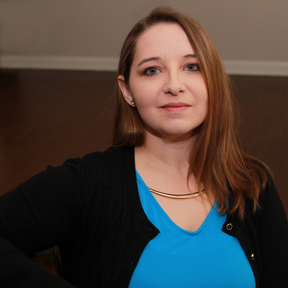 In accordance with the current recommendations of my local government regarding the COVID-19 pandemic, I am providing services on a case-by-case basis to ensure that both my clients and myself maintain a safe environment and that would require me to interact with the public. I am always available online or by phone for consultations so that we can prepare for your future PCS needs. Please choose the option below to connect with me today. Thank you for your understanding and I look forward to serving you in the future.
Hello, my name is Jeannine, I am a Navy spouse of over 8 years, and the mother of 3 wonderful children, and 2 great pups. I have been through 2 military moves and purchased two homes (one was a rental, the other we are currently living in). I had the opportunity of purchasing our first home by myself, as my husband was deployed during the whole process which also forced me to move the whole house alone. I had to organize, pack, and move everything from our small townhome with a 1-year-old in toe, and I was able to live to tell about it, so you are not alone! We have been stationed in Connecticut, Virginia, and we are currently in Millington, TN.
I love photography and have an eye for good architecture, allowing me to offer an unbiased opinion with a clear understanding of what your current fears may be right now. Helping you find your new home is my pleasure. I will tell you like it is, in a professional manner of course. Wonder if there are any odd smells, busy roads, fenced-in areas, and how the neighborhood is, these are just a few things I can do to help ease any fears you may have.
Whether you are a potential renter, looking to buy, or looking into being your own landlord and rent your house while you are at your next duty station, I can assure you that my many years of experience in different areas will allow me to assist you with many areas of your upcoming PCS needs so it will be a smooth process.
I am located in the Millington, TN area, available for jobs in the surrounding towns including but not limited to Munford, Atoka, Brighton, Cordova, Drummonds, Memphis, Lakeland, Germantown, Bartlett, and Arlington, just to list a few. I potential renter you learn more about PCSing to Mid-South NSA.
Instagram:
@milliescoutj9
View my Scout business hours:
Flexible, please send me a message with your needs and I will be happy to assist you!
4 followed people