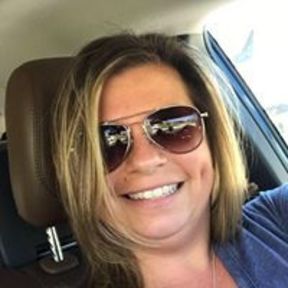 In accordance with the current recommendations of my local government regarding the COVID 19 pandemic, I am offering limited services. I am always available for online or phone consultations so that we can prepare for your future needs. Please choose an option below to connect with me today. Thank you for your understanding and I look forward to serving you in the future.
I am a Mom of three and have been a military spouse for 18 years and counting. We have lived in 10 different states.
In 1999 I earned my Master's degree in Social work from Boston University and have worked in almost every state we've lived in helping families-military and civilian in some way-both professionally and personally.
In my free time, I love to shop for treasures....scouring thrift shops for cool
finds to repurpose. I try to be crafty, but my visions are typically more awesome then the end product-but hey, A for effort-right?! I also like baking, watching movies, doing yardwork, reading and binge watching Netflix. But I willingly stop doing any of those things to cheer my kiddos on as they pursue their latest adventures-right now those are volleyball, soccer and hockey. Mom and Dad are their number one fans.
I am so proud of my Husband/ best friend and his military career-we're a great team and I look forward to all of the adventures this life has for us!
No followed people