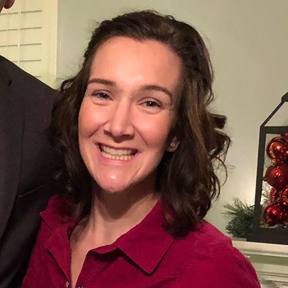 Hi! I'm Lisa! I've been a military spouse for 11 years. We've been fortunate to spend a large amount of our military career here at Ft. Campbell, which has allowed me to know the area and its resources very well. I'm so excited to introduce you to this wonderful town and all that is available! Fort Campbell is about 45 minutes outside of Nashville and has grown so much since we first drove down the sleepy farm-encompassing drag of Tiny Town 11 years ago (It's not so sleepy these days)!
Prior to becoming a military wife I earned a bachelor's degree in Sociology and then during a particularly frequent stretch of deployments (4 in 5 years, but who's counting?!) I earned a Master's Degree in School Counseling from local Austin Peay State University. After earning my master's I became a stay-at-home mom and have kept busy volunteering for local organizations and at my children's schools.
Though we have only PCSed 3 times, we have had our share of experiences living on-post and off-post. We've rented our home while we moved and have been renters in someone else's home. I understand that good pictures of a home can help in making a decision to rent it or give you an idea of the condition your renters have left your home. I also understand wanting answers to questions such as: what does the neighborhood look like, will my spouse be able to make it home for dinner in 20 minutes from post, and where will the majority of my shopping be done? I know how important these things are and am confident I can help you in your decision making process renting a home or how to proceed with your own property. I'm looking forward to helping you navigate this area and introducing you to the best place for your family!
No followed people