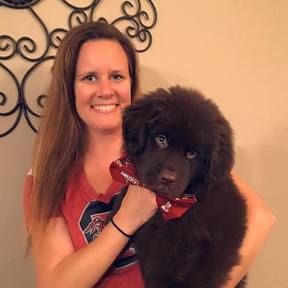 Hi there! My name is Lynnette and I am a proud military spouse and Mom of two. My husband was in the Navy for eight years and then switched to the Army - so I like to call us a "Narmy" family. It works out well when it is football season for the Army vs. Navy game - we win either way :)
I have survived nine PCS's and multiple deployments. One of my favorite (although often challenging) parts of each PCS was choosing our new home. Each place we have been holds a special place in my heart. I lived in a house built in 1851 in Bath, Maine and a small town with only 1 stop light out in Oklahoma. I've been blessed with fantastic friends and the best memories from all our military experiences.
As most military spouses do, I've become a pro at finding the best area for my family to put down roots for a few years and I'd be happy to help you do the same. I've rented many homes throughout our journey, but also have had challenges with renting out our own property as well. Whatever your particular circumstance may be, I feel strongly that I have the knowledge and experience to help relieve you of some of your moving stress.
No followed people