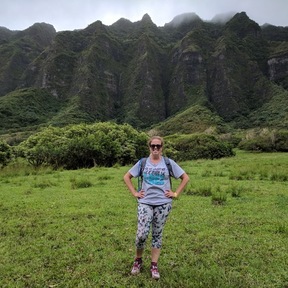 Hello! My name is Marissa. I have been a military spouse for 8 years and have survived 5 PCS's, 2 deployments and too many TDY's to count. I have two beautiful children who keep me busy. I also have two big doggies who have traveled with us since our very first PCS. Shadow is 9 and Saddie is 10.
I have an education in photography as well as finishing up a degree in Cyber Security and Networking this winter. I enjoy continuing education and learning about all the things! I previously worked in retail management for several years before having my children. Since then I have been our household manager, managing all the day to day things that come about. In the past, I have volunteered with an animal foster agency in Augusta GA where my husband and I fostered 12 dogs and successfully adopting them.
In my free time I love to sew, crochet, vinyl crafts, woodworking as well as hiking and running. As a family we really enjoy camping too. Our last move, which was cross country (starting in Hawaii to New York) we drove from New York to California and camped.every.single.night. We had a BLAST! When life throws you a PCS, you have to embrace it and have fun along the way! So many adventures await.
Because the base is in a remote location, I am willing to travel a reasonable amount to get to the location you need me to scout. If you have a question about location, please message me and we can chat about what you need help with. I look forward to meeting you and helping you on your PCS journey.
No followed people