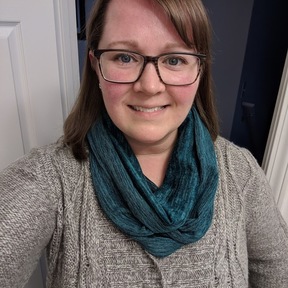 Hello! I am Danielle, a military spouse of fifteen years, a mother, a museum volunteer, and an avid traveler. Throughout my marriage we have PCS'd seven times. We have lived all over our beautiful country. My husband and I have rented homes and apartments and lived on post several times. Living in different places, while earning varying amounts in BAH has made me well versed in options for nearly every lifestyle.
No matter how many times we move, it never seems to get easier. In fact, I think it gets harder the more we have to do it. We military families (especially us spouses) are very resilient and resourceful. However, when the time comes for your next move, or to monitor your rental home, etc., I am here, ready, willing, and able to lend a helping hand. I would love to help reduce your stress by doing the leg work for you. I would be honored to be your eyes and ears.
I love exploring new areas every time we move by "getting lost". I will drive to see what great nooks and crannies I can find that would be an asset to my family. I also learn what areas to steer clear of with this method. Google Maps and internet searches can only show you so much. My eyes, ears, and camera can be indispensable to you. Boots on the ground by someone you can trust, rely on, and count on for a timely response is what I am here for.
Scope of Scout Services: Scouts are not building inspectors or mold experts. They are military spouses or veterans just like you that can act as your eyes or nose when viewing a property. Scouts assisting in this transaction recommend that Clients each consult their own professional subject matter experts (ie: attorney, pest control expert, insurance advisor, contractor, home inspector, environmental/mold expert) should they have any questions within those fields about their impending transaction. Please understand that MILLIE Scouts will not make any representations or warranties, and will not render any opinions about the legal consequences of this transaction or the status of any building's habitability which may be in question. See our Terms of Service for more specific details.
No followed people