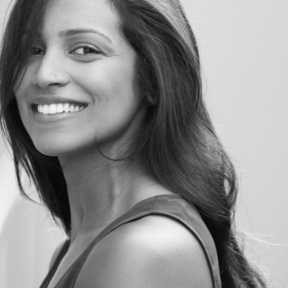 Hi, my name is Sona! I am a proud Army spouse and Millie Scout providing services to military families in Las Cruces, NM and El Paso, TX. Although I have a background in real estate and design, I currently work as a yoga instructor and teacher trainer. My husband and I were both raised in the Southeastern US (translation: humidity and heat) but we feel so grateful to experience the beautiful desert sunsets, unique terrain and outdoor adventures that this part of the country provides! Through our military travels we have lived at Ft. Bragg (NC), Maxwell AFB (AL), JBLM (WA), JBPHH (HI) and currently we continue our active-duty journey at New Mexico State University!
If you are PCSing to NM or TX, it is an incredible place to explore!  I would love to help you find the perfect house or neighborhood so you can enjoy the next chapter of your life in this special place. There are many scouting services that may be of interest to you as you transition. Know that I will work with you in a timely manner and keep you informed every step of the way. Please schedule a consultation with me (scroll down to services below) if you have any questions about how I can help!
If you own a property in NM or TX, know that you will be in good hands as well! I have many years of experience as a property manager as well as being a licensed real estate broker (in NC). We currently own 3 homes in 3 states, which we self-manage, and I am very comfortable with the ins and outs of being a landlord.  In addition, I am a certified interior decorator and have a good eye for design, functionality and livability. I would love to help you manage your property remotely! 
I decided to be a Scout for MILLIE because I feel passionate about helping military families feel supported, confident, and empowered with information. I am reliable, detail-oriented, timely and responsive in my communication. Moving can be exciting, but there is no doubt it also can be stressful. My goal is to remove some of the unknowns that come with moving to a new area by serving as your trusted eyes and ears on the ground to aid in your important decisions and transitions. I look forward to working with you!
No followed people
21 received reviews (100% positive, 21/21)