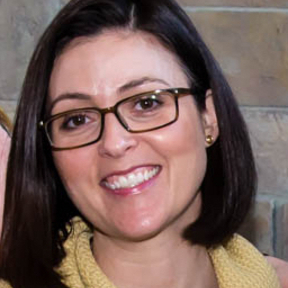 My husband recently retired after 20 years in the Air Force (17 of which the hubby and I have been together) and now we have laid down roots for our forever home in Columbus, Indiana - finally, whew! However, that doesn't mean we don't miss the military. We still do miss it in a lot of ways and Millie Scouts makes me feel a part of the military life we treasured. We have PCS'd 6 times including: Grand Forks AFB, ND; Whiting NAS in Milton, FL; Altus AFB, OK; Fairchild AFB, WA; Randolph AFB, TX; and Columbus AFB, MS. I also grew up in Minot, ND so I am very familiar with this AFB and region as well.
As we have been gypsies in our military career, I have taught college and high school as well as managed our own rental homes in Spokane, WA; Milton, FL; and Dayton, OH. We have forgone the property manager route and have gained so much knowledge from our experiences over the years as landlords. I understand the struggle of managing long-distance and would love to help out in any way possible with tasks that you cannot do from afar. I tend to be a pragmatist, meaning I am very practical in handling situations and I enjoy finding realistic solutions. (Weird, I embrace it.) My friends, family and students come to me with the "hard" questions as I am truthful; not always giving them what they want to hear but what they need to hear. I know that is what I would myself want, the honest objective truth so you can expect that from me.
Each time we would PCS, I would geek out in finding the logistics of all homes. How far are they from work, groceries, good child care? How do the schools rate? What is the real estate market like in the region? Property taxes? Do I need to worry about radon or lead paint, zombie apocalypse? Okay, you get the point, if I would have known of goMillie, it would have cut down on my work load in past moves! In a nut shell, I wanted to know if we could get our house sold or rented, hopefully with a profit, if we needed to PCS down the road. Of course, we all know as much as you plan, Murphy usually has other ideas of his own. Let me tell you, he has taught me the most in life!
If you need assistance in property management or checking out a home for you in any of these three bases please let me know: Camp Atterbury, Fort Knox, or Wright Patterson. I am about 2 hours away from the last two bases but willing to help in any way I can. I more than likely have connections for the other bases we have lived if needed as well:) Furthermore, IF you are thinking of retiring and moving to the Louisville, KY or Indianapolis, IN area, I would be more than happy to check out homes/neighborhoods for you as well. I empathize and understand the weight of the transition to civilian life!
No followed people