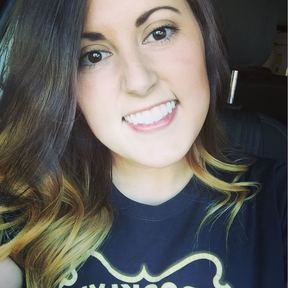 Rachelle is a current Millie Scout helping military spouses residing in or transferring to Moody Air Force Base and the surrounding South Georgia area. Rachelle lives in Valdosta but is willing to travel around the area to help military families find that special home just for them!
Rachelle is a military spouse whose husband, Chris, is an active duty HH-60 pilot in the United States Air Force. Rachelle and Chris met in Las Vegas, Rachelle had moved to the area for work and Chris was stationed at Nellis AFB. In 2017, after 4 years together in Las Vegas, they started their new adventure to Valdosta, Georgia (mind you, this was Rachelle's very first military move!) Rachelle has faced the struggles of being away from her family, who is across the country in Northern California, and has learned how to take in these changes as an entirely new adventure! Rachelle has been enjoying the simplicity and culture of the Deep South.
In Rachelle's spare time she volunteers at the local Humane Society (Chris is allergic to cats, so it's the only way to get the snuggles in!), is a Key Spouse Mentor for the Squadron, and explores the area for new fun adventures. She truly believes that life really is what you make of it, along with how you react towards obstacles life throws at you. You will never be given a challenge in life that you weren't strong enough to handle; but if finding a place to lay your head is one.. feel free to get a hold of Rachelle for that extra pair of eyes and ears!
No followed people