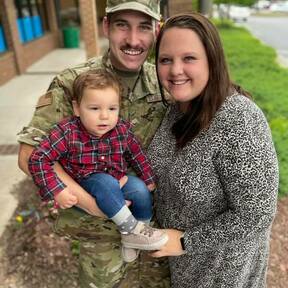 Hi! My name is Shelby, my family and I joined the military lifestyle back in January 2021. My husband and I have been married for 3 years and we have one kid. Before moving to Dover, DE, I taught kindergarten for four years.
I have lived in Georgia my whole life and was excited to start our new experience in Delaware!
For now I am a full-time stay at home mom, with my wonderful son. I enjoy estate sales, walking, working out, and watching reality TV shows!
Let me know how I can help you!!
Covid Note: I am fully vaccinated
Instagram:
@MomLifeMilitaryWife
No followed people